Back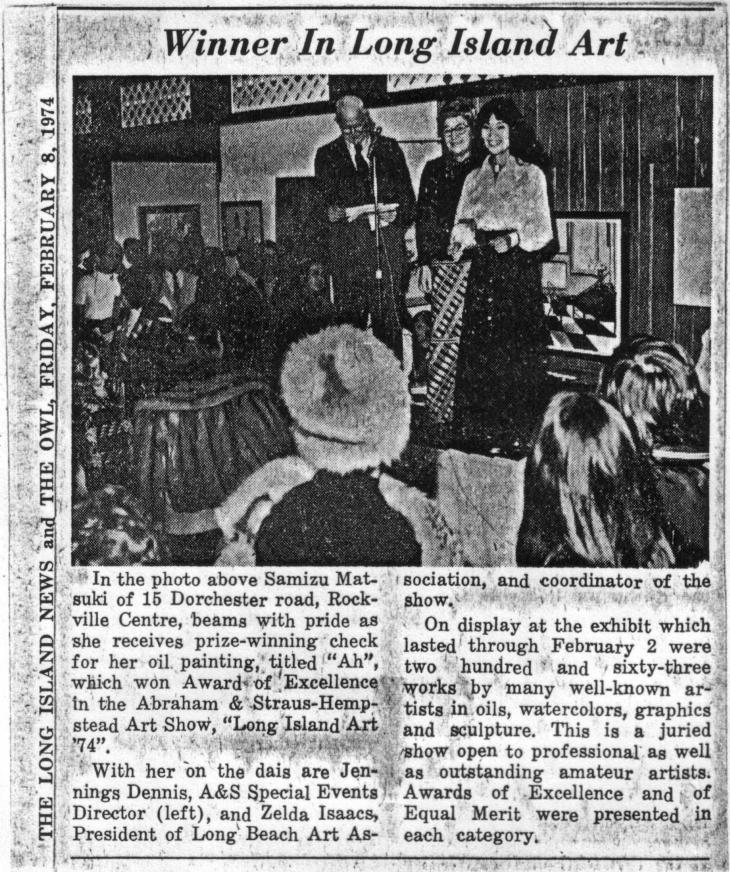 Samizu Matsuki's oil paintings won top awards at two important competitions in the early 1970s, playing an important role in the 1970's resurgence of Realism as an important art style. She became the first woman to gain membership in the prestigious Salmagundi Art Club of New York City.
References documenting two awards won by artist Samizu Matsuki in New York, in 1970 and 1971:
1970:Gold Medal at the First New York International Art Show for Triumphal Return ;
1970: Samizu becomes first woman to gain membership in the Salmagundi Art Club of New York City; art clubs all over America quickly followed suit. opeening their doors to women artists. The Salmagundi Club recently honored Samizu and other of the Club's "first ladies" in October 2011.
1974: The Grand Prix at the Locust Valley Art Show, Long Island, New York in 1974, for "Ah".
2011 The Maine Legislature recognized and honored Samizu for her contributions to American art in Sentiment 474
References to the 1970 and the 1974 awards are contained in the book:
Artists/USA 1972-73 - Guide to Contemporary Art
Published by Artists/USA, Inc. Feasterville, PA 19047.
Library of Congress Catalog Number 78134303. ISSN: 0196-6154
Below are relevant excerpts from the book.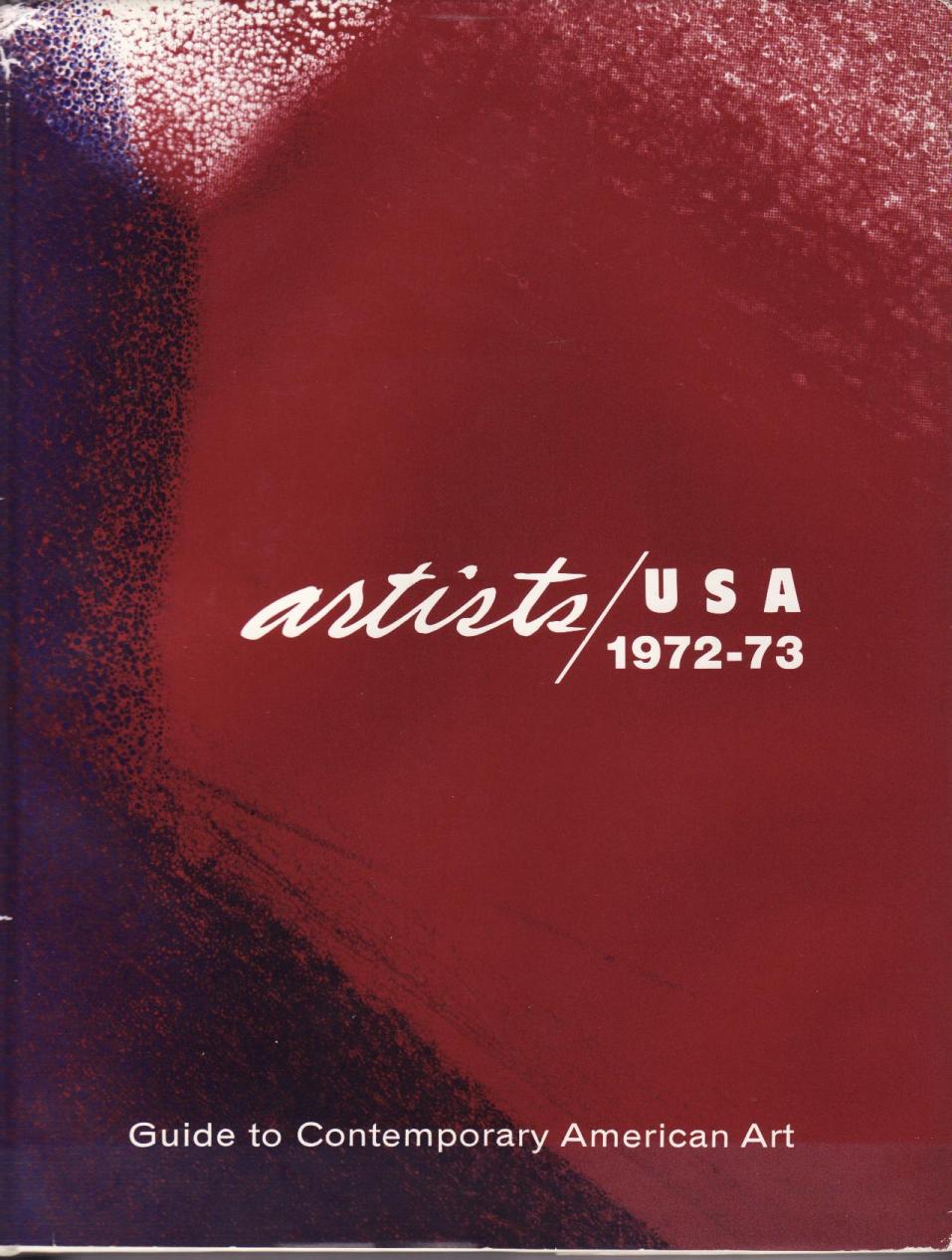 Table of Contents
Forward by Herbert Lieberman,
Book's page with Samizu Matsuki entry
Book's Index page with Samizu Matsuki listed